Well...after being treated to a set of Daler-Rowney pastels by my wife last week....look what arrived in the post today,
a rather nice set of Unison pastels. I was warned about these and the warnings were justified, they are soft, they are intense, once tried nothing else will do....all true, these are stonking pastels.
Knocked out a couple of quick hand sketches with them (that's sketches of hands by the way).
Hands: charcoal and pastels on white Ingres paper.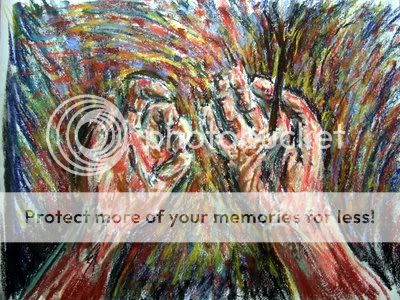 ...and this one, Pastels on white Ingres (nice pastels Unison)